Type: Bug
Summary: We need to adjust two Wallet related screens for iPhoneX and extend it's blue background to the very bottom and top edge. The first one is 'Set up your wallet' screen and 'Send transaction screen accessed from 1-1 chat as a reply to /request (or straight send via /send).
Note: the Send transaction screen is OK when accessed directly from Wallet (Wallet -> Send transaction)
Expected behavior
No white space on Wallet related screen on iPhoneX.
Actual behavior
1) Set up your Wallet screen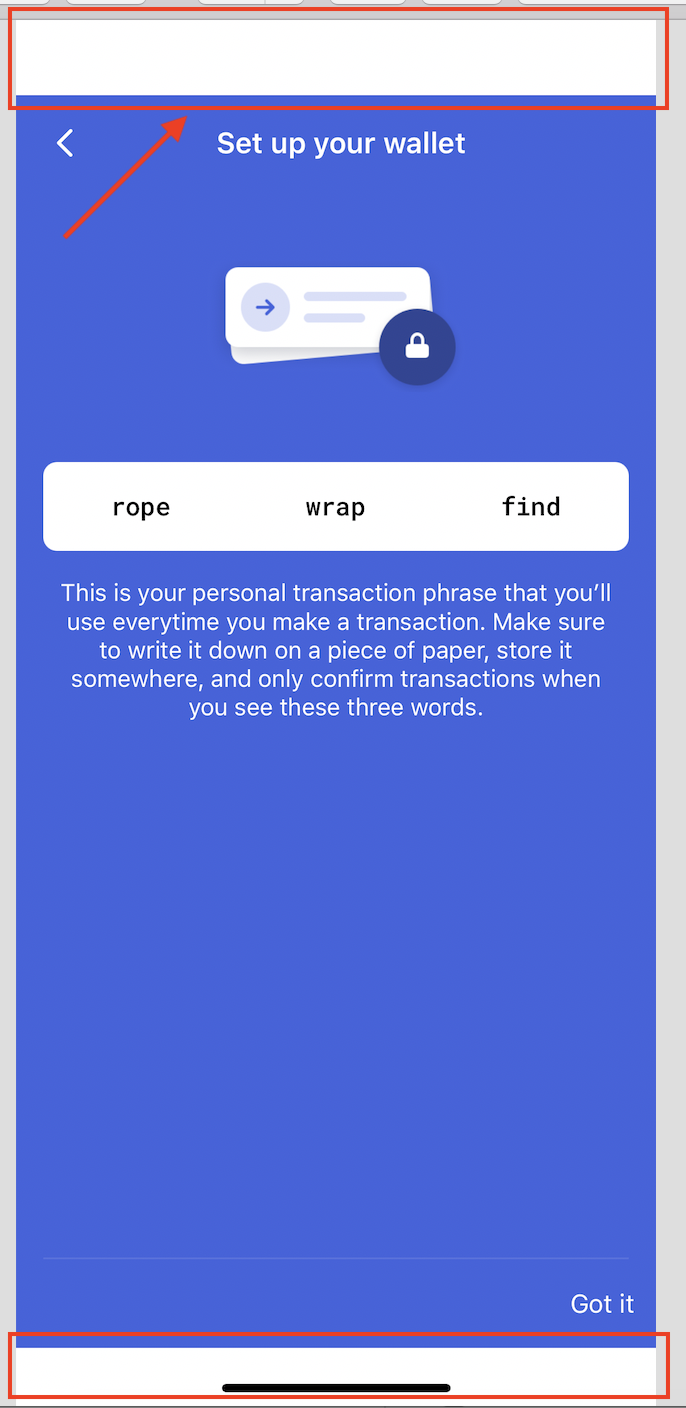 2) Send transaction screen
Reproduction
Open Status and create new account
Navigate to Wallet -> tap Let's get set up
Actual result: Set up your wallet screen with the white spaces at top and bottom
Add new contact to start 1-1 chat
Type /send 0 in the message box and tap Send message button
Actual result: Send transaction scren with the white spaces at top and bottom
Additional Information
Status version: Develop, Release 0.9.23
Operating System: iOS (any for iPhoneX)
Logs
See TF session on how it looks for when I send transaction directly from Wallet and then from chat:
https://app.testfairy.com/projects/4803590-status/builds/8528574/sessions/4396760726/?accessToken=Q1pmct8vOaBwBEX9bTfYXQEx1Wg